Artificial Turf For Bocce Ball Courts In San Diego
Bocce Ball Courts
Bocce ball is a sport that originated in Italy. The game's origins may be traced back to Ancient Rome. The game is popular in Italy and Eastern European nations, particularly in Montenegro, Croatia, and Bosnia and Herzegovina. Italian migrants carried the bocce ball game to new destinations in North America, Australia, and South America. It's crucial to have a surface where the ball can roll uniformly when playing bocce ball. Artificial grass bocce ball courts are available from Playground Safety Surfacing. The artificial grass ground covering makes for a great bocce ball surface.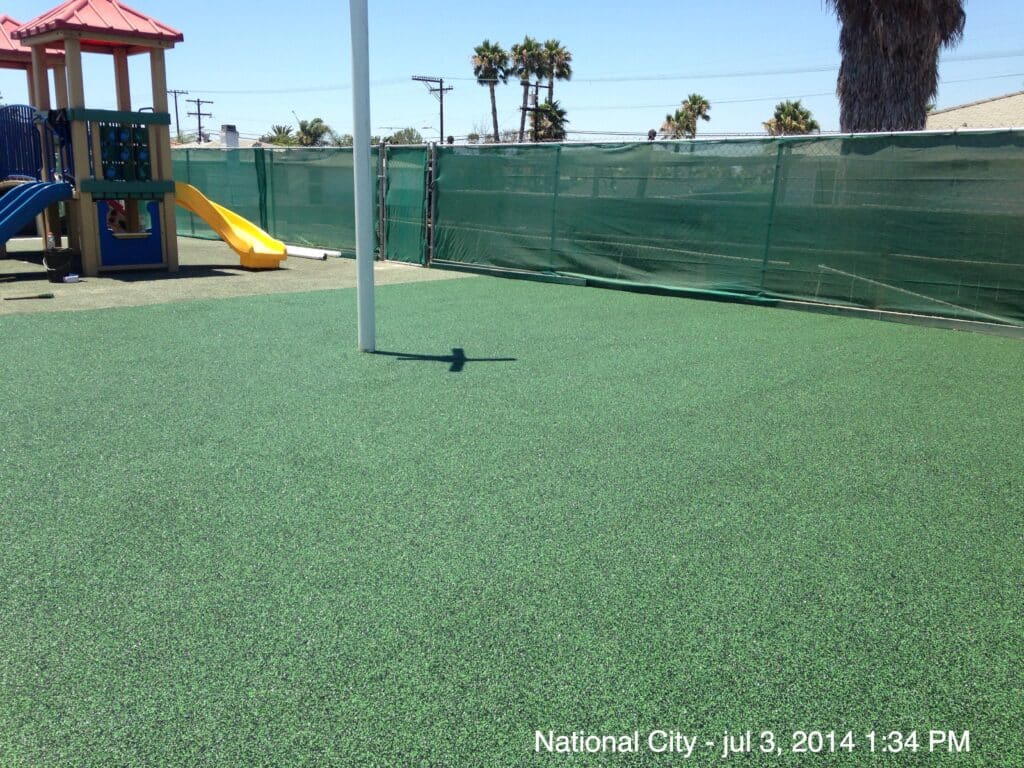 Need help estimating your project?
At Playground Safety Surfacing we offer the highest quality, durability, and strength artificial grass for bocce ball courts. Artificial grass is ideal for bocce ball courts for a variety of reasons, including:
The court does not require ongoing care because the grass does not need to be mowed or trimmed regularly.
The synthetic turf eliminates the need for fertilizers and pesticides to be applied to the ground. Mowers and trimmers emit pollutants and noise, reduced by using fake grass.
Low-maintenance bocce ball courts with artificial grass surfaces are available. Cleaning leaves and dust using a blower is the most important maintenance task.
It may be set up almost anywhere: all it needs is a flat surface. You won't need sunlight, special weather, or rich soil to play bocce. Simply set the artificial grass in the desired location, take the necessary precautions, and begin playing and having fun.
Do not be concerned about the court's state: Because of the excellent drainage provided by the base laid beneath the grass, the area will be in good shape regardless of the weather.
We encourage you to stop by our stores and showrooms or call us at the numbers below. Our artificial grasses for bocce ball courts are of exceptional quality and durability. Don't wait any longer to receive a quote for your bocce ball court.
More Benefits Include:
Microban technology is included in this product.

Reduces the stink of pet urine.

Over time, it will not compress.