Artificial Grass For Hospitals In San Diego
Hospitals With Artificial Grass
The grass is an important decorative element that lends quality to any setting while also conveying serenity, security, and comfort. Some establishments, such as hospitals, require some of that. Due to the numerous criteria that a real grass lawn requires, it cannot be added to each site; however, there is no need to fear since Poured In Place is now offering the possibility to add a great artificial grass lawn for hospitals. Contact us at Playground Safety Surfacing. 
Artificial grass for hospitals is a terrific way to breathe new life into any of these essential structures, and it can be put anywhere inside them, such as in the garden areas around them. Stunning lawns to enhance the outdoor spaces, as well as a nice landscape decorated with plants and trees, demonstrate that the hospital is concerned about its public image. Another ideal spot is the waiting room, which is usually drab but would come alive with the addition of grass. Another ideal location for patients to avoid boredom in the hospital is the lobby or recreational spaces such as inner gardens. Our trained estimators can assist with information regarding the ideal spots to put our gorgeous fake grasses during a site visit.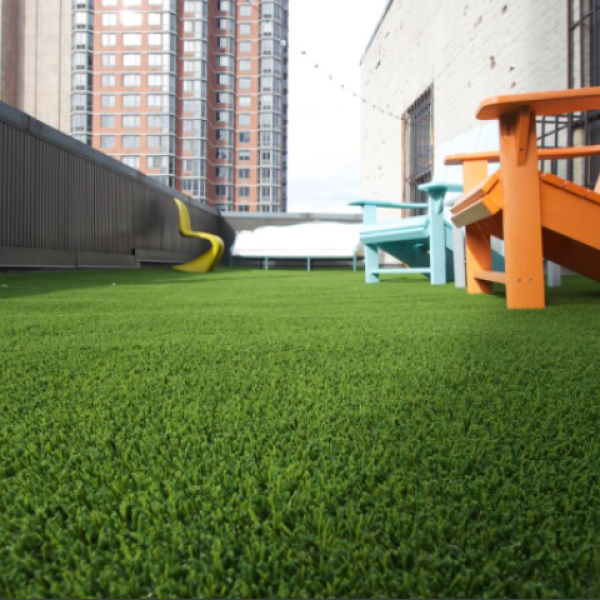 NON-TOXIC AND HYPOALLERGENIC
Our grasses are fully non-toxic and hypoallergenic and pose no risk, so patients won't have to worry about contracting another disease or becoming injured. It's also extremely easy to clean, requiring very little upkeep. Artificial grass is durable and long-lasting, so it will stay green and attractive for a long time.
For further information, please contact us. It will be a pleasure to be of assistance to you.
Fill out the next form and send it directly to Playground Safety Surfacing inbox, as soon as possible we will reply your mail or call you back.
For more information you can also contact us by the following telephone numbers: