Professional Poured In Place Rubber Installation Service
SAFETY SAFETY SAFETY
Benefits
The toughest rubber surfacing available, ideal for heavily used recreational spaces
Meets accessibility standards set forth by ADA guidelines
Less routine maintenance required for compliance
System is customized on site to meet your play equipment's unique fall height requirements Basic Specifications
Two-layer system comprised of a wear layer and rubber attenuation layer
Binder is a basic, single component aliphatic agent
Product to be installed over asphalt, concrete or compacted stone
Meets all ASTM standards applicable to playground safety surfaces
Uncompromising Standards
Even the greatest items and materials will have flaws if they are not put properly. At Poured In Place, we recognize that having the greatest goods is just half the fight; the true worth of our company is based on having the top surface installers in the market. We only employ the best, and once they're on board, we put them through a thorough training and certification program to help them become even better.
For our clients, each surfacing job is a significant investment. We realize how critical it is for you to be completely satisfied with the finished project and, above all, that the items and systems are correctly installed to fulfill your requirements. As a consequence, we put a lot of effort into project preparation and planning to achieve a faultless end product.
So, whether you require a smooth grass installation or a detailed brand inlay for your new poured in place rubber surface, we have the personnel to make it happen.
Certified Installers
Our professional playground installers can handle commercial playground installations anywhere in the United States.
Expert planning
Take the guesswork out of your surfacing job; our professionals will ensure that everything is up to code.
Safety Certified
All of our playground installations are guaranteed to meet or exceed ASTM, CPSC, and manufacturer specifications.
Professional Installation
Our experienced surface installers are licensed specialists who will ensure that your project is performed flawlessly.
CONTACT US TODAY SAN DIEGO INSTALLATION
Why Choose Us
A Reputation You Can Trust
When Only The Best Will Do
Playground Safety Surfacing has been providing our customers with high-quality goods, competitive prices, and exceptional service and installation for over a decade. We've built a reputation for being dependable, fair, and honest by dealing with one client at a time, and we're glad to report that the majority of our customers have been with us for many years.
When you hire a business to execute a surfacing job for you, you expect it to be done properly, on schedule, under budget, and with no fuss. We realize how busy you are and how critical it is that we execute the assignments you've entrusted to us above and beyond your expectations. We prefer to inform our clients that we solve problems rather than create them.
Our team has a combined 100 years of expertise in the surfacing sector in product development, sales, and installation. We are skilled and competent in taking on even the most difficult jobs.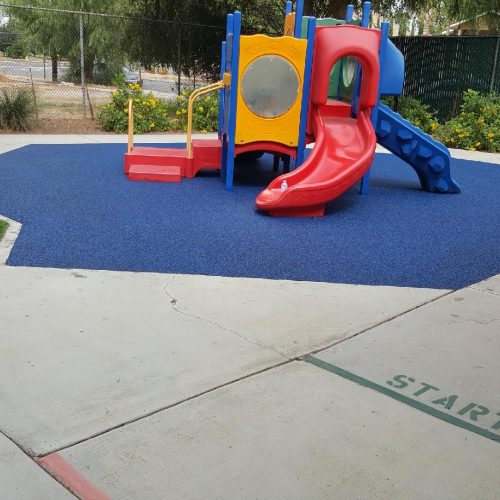 Quality Guaranteed
Our goods and installations are backed by a warranty that is unrivaled in the industry.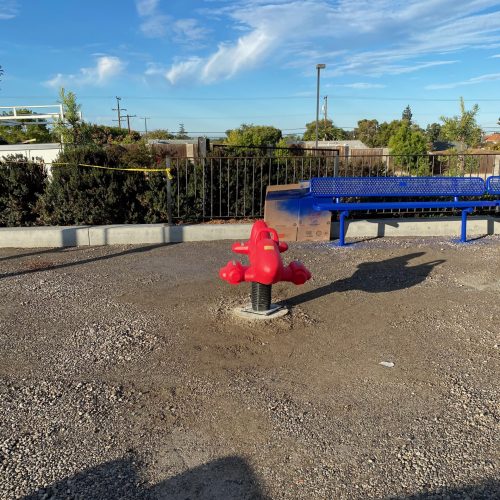 Affordable Pricing
We have the best pricing options in town.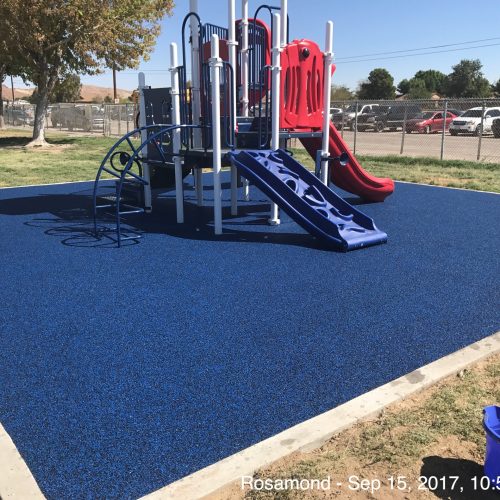 Best Warranty
Nobody can beat our warranty and we take pride in it.
Answers to Common Playground Surfacing Questions
A number of factors influence the cost of a poured-in-place surface system. The cost varies greatly based on the subsurface utilized, the system's thickness required, colors, and site preparation requirements, to mention a few factors. The greatest thing you can do is get a quotation from us so that we can ensure you're getting the correct pricing.
Yes, when exposed to heat and sunshine for lengthy periods, poured in situ rubber will get heated. However, it does not retain heat in the same way that other surfaces, such as asphalt, do.
The quality of the product, the installer's skill, UV exposure, and upkeep are all variables that influence how long a poured-in-place rubber surface system will survive. Most surfaces have a 10-year average life expectancy.
Need Help Deciding What's Best for Your Installation?
Inspirations For Your Surfacing Project
Limitless Possibilities
Fill out the next form and send it directly to Playground Safety Surfacing inbox, as soon as possible we will reply your mail or call you back.
For more information you can also contact us by the following telephone numbers: