Your Playground Projects As Easy As 1-2-3 In San Diego!
Our Experts Make Sure Your Project Is A Success!
We are playground specialists, and you can trust us to help your project go smoothly. Our three-step process allows us to focus on what we do best: designing and installing the greatest playground for your needs and available area. From start to completion, we will manage every part of the project. Our three-step process is so easy to follow that even a toddler could do it!
Listening is the first stage in every playground project. We want to learn more about your company and its requirements. We want to make sure we understand why you need a playground and who will be utilizing it, from the children's age group to special needs or impairments. We then go the extra mile to instill a sense of personalization and ownership pride. We want your playground to be completely customized to your demands and your company's culture. We'll make your playground one-of-a-kind with personalized colors and patterns!
3 Steps To A Successful Playground Project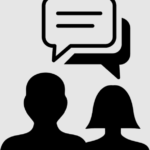 STEP 1: CONSULTING
We are specialists in playgrounds, shade, and recreational areas. It is our responsibility to assist you in creating the greatest playground possible. We'll talk about your needs, such as the age group and community your playground will serve, your wishes and expectations, the cash you have available, and other important factors to develop the right playground for you. We are familiar with our customers and are aware of their requirements. We want to offe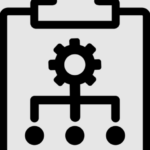 STEP 2: PLANNING
If you don't plan, you're planning to fail. We will ensure that the equipment you choose is adequate. Most importantly, it will serve your purposes, be in compliance, and properly fit into your area, thanks to our building experience and extensive understanding of playground equipment and essential safety rules. As trained playground safety inspectors, we've seen firsthand how unskilled salespeople frequently offer improper playgrounds for children's ages and do not fit correctly into the intended location, resulting in a potentially unsafe playground.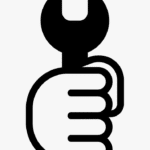 STEP 3: INSTALLATION
No matter how great the equipment you buy is, it might be a costly disaster if it isn't installed properly. We have the skills and experience to build your playground equipment, shade structures, and surface accurately and effectively as qualified general contractors, certified playground safety inspectors, and professional installers. This results in a stunningly polished playground that is enjoyable and safe to use. Our installations are guaranteed to meet all CPSC, NPSI, and ASTM installation criteria.
Taking Stock Of Your Space
Budget and accessible space are the two most important considerations in most playground designs. In most cases, one is required to complete the other. We'll make sure your area is accurately measured, considering the slope of the ground, altitudes, and drainage qualities. We can begin the design process once we know how much area we have available for your playground. Contact us at Playground Safety Surfacing today. 
Getting To Know Your Budget
It's vital to have a realistic talk about your budget at the start of this procedure. We want to make sure that not only do we create a playground that fits your needs and surpasses your expectations, but that we also build a playground that you can afford. It's comparable to shopping for a new home or automobile in that we need to know how much money we have before we start.
Fill out the next form and send it directly to Playground Safety Surfacing inbox, as soon as possible we will reply your mail or call you back.
For more information you can also contact us by the following telephone numbers: