3 Tips To Install Artificial Playground Turf On The Patios In San Diego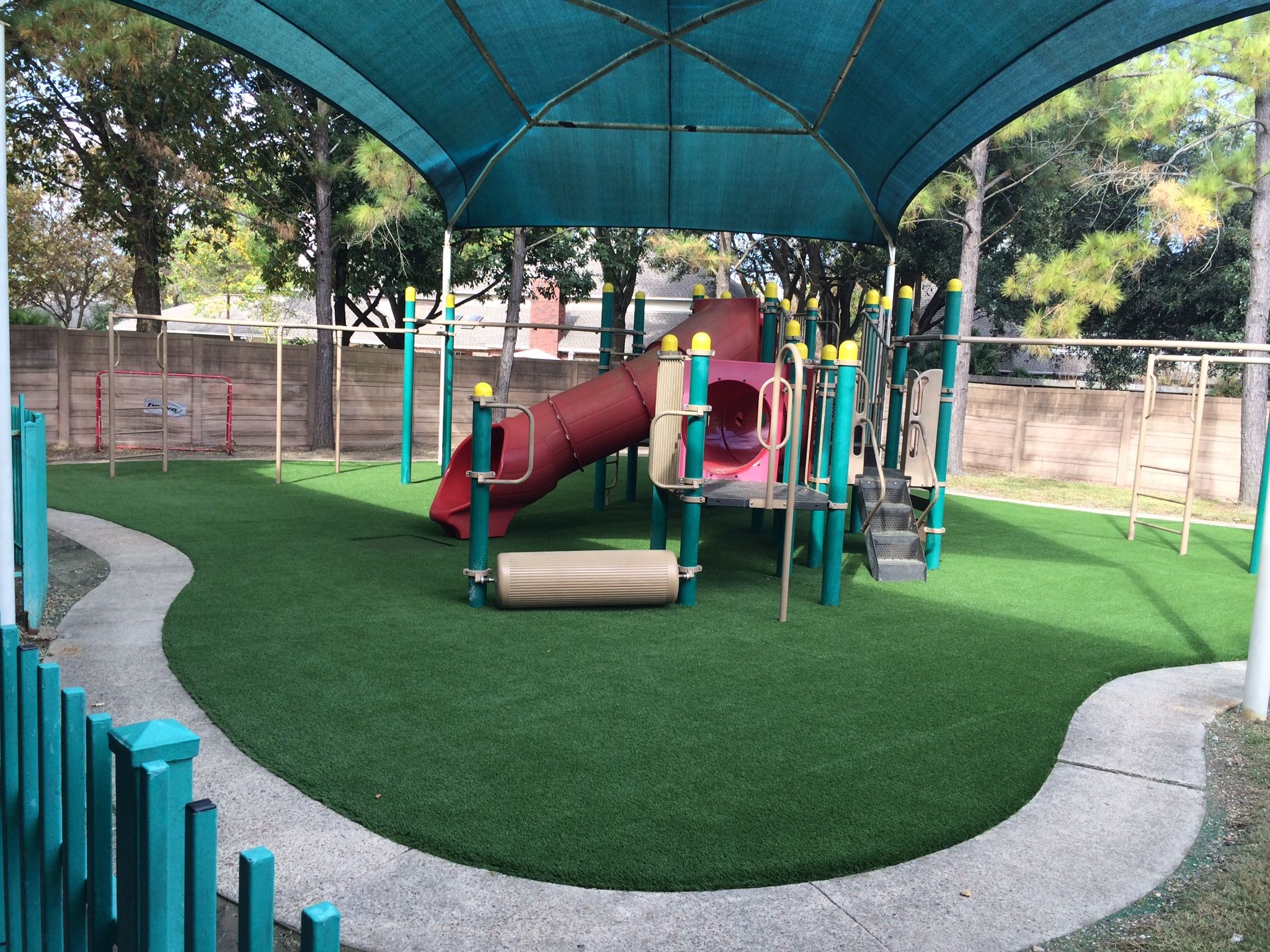 3 Tips To Install Artificial Playground Turf On The Patios In San Diego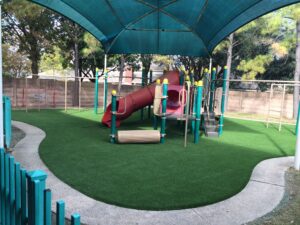 Artificial playground turf is becoming an increasingly popular choice for many homeowners looking to spruce up their patios. Not only does it offer the lush appearance of natural grass, but it's also low-maintenance, pet-friendly, and can withstand varying weather conditions. Installing it on your patios can transform the space into an appealing outdoor play area for children. Here are three invaluable tips to help you install artificial playground turf on your patios.
Preparation of the Surface 
Clearing and Leveling: Before you even unroll your turf, you'll need to prepare the surface. This includes removing any existing grass, stones, and debris to create a smooth and even surface.
Proper Drainage: Ensuring proper drainage is crucial to prevent water pooling on the surface. Consider laying a layer of crushed stone or sand, which can facilitate drainage.
Installing a Weed Barrier: Laying down a weed barrier can prevent unwanted growth that might push up through your turf. This will contribute to the long-lasting appeal of your patio's new look.
Choosing the Right Turf and Installation
Selecting Quality Turf: When it comes to choosing artificial turf, quality matters. Look for turf that is soft, has UV protection, and comes with a good warranty.
Measuring and Cutting: Accurately measure the area to determine the amount of turf needed. Cut the turf to the right size using a sharp utility knife, allowing some extra inches for a perfect fit.
Securing the Turf: Secure the turf with galvanized U-nails or turf staples. It's vital to ensure that the turf is properly anchored to prevent it from shifting over time.
Maintenance and Care
Regular Cleaning: Though artificial turf is low-maintenance, regular cleaning is essential. A leaf blower or a gentle brush can remove debris.
Avoiding Heat Sources: Keep grills or fire pits away from the turf, as artificial grass can melt if exposed to excessive heat.
Periodic Checkups: Regular inspections can help in early detection of any wear or tear, keeping your patio looking fresh and inviting.

FAQs
Can I Install Artificial Playground Turf On My Patio Myself, Or Should I Hire A Professional?
While installing artificial turf is a doable DIY project, hiring a professional can ensure proper installation and alignment, which might save time and potential errors.
How Long Does Artificial Playground Turf Last?
Quality artificial playground turf can last between 8 to 15 years, depending on usage and maintenance. Regular cleaning and inspection can significantly extend its life.
Is Artificial Playground Turf Safe For Children And Pets?
Yes, artificial turf made for playgrounds is designed to be safe for children and pets. Ensure that the product you choose is lead-free and made from non-toxic materials.
To talk with a professional, dial (888) 902-3777 for Playground Safety Surfacing.
Conclusion
Get in touch with Playground Safety Surfacing at (888) 902-3777. We have worked hard to establish ourselves as the best supplier of playground surfaces and more.

---
---
---